Our Services
Boating Instruction Information
If you have never tried getting behind the wheel of a boat before, now is your time. Beginning April 10, L&G Marine Services at Lake Anna Virginia is offering an easy and affordable way to try out recreational powerboating. Four courses, from "Intro to Boating" and "Precision Docking and Handling" to "Open Water Boat Handling" and "Open Water Advanced Maneuvering" are taught aboard single engine powerboats and offered on two weekends each month through the end of summer.
Course details:
Each course is three hours and taught at L&G Marine Services' office at Highpoint Marina at Lake Anna Va. Courses start at 9 a.m. and again at 1 p.m., and class size is limited to four (4) students per vessel, ensuring each student gets sufficient time at the helm under the watchful eye of a U.S. Coast Guard-licensed instructor. The minimum age to participate is 16 years old and operators MUST already have a Virginia boaters safety card. Training follows all COVID-19 safety protocols.
"Intro to Boating" course covers centering the wheel, shifting gears, predeparture checklist and station holding, or staying in one place while wind or current effect the boat. Also covers docking on the starboard or port, departing from docks and SCAN procedure.
"Precision Docking & Boat Handling" covers 180-degree turnarounds, docking on port and starboard, departing from a dock, and how to use S.C.A.N. procedures to avoid distracted boating.
"Open Water Boat Handling" includes utilizing boat trim, displacement and planning handling, ferrying, and emergency stopping. "Open Water Advanced Maneuvering" addresses crossing waves and wakes, person overboard retrieval, sharp turns on plane and advanced avoidance maneuvers.
"Women making waves" This all-female participant's course covers centering the wheel, shifting gears, predeparture checklist and station holding, or staying in one place while wind or current effect the boat. Also covers docking on the starboard or port, departing from docks and SCAN procedure.
One on One operator and Family only classes are available as well
The goal of L&G Marine Services, the Boat U.S. foundation, and the National Safe Boating Council is to address the high costs typically associated with at-the-helm training, making hands-on boating education more accessible.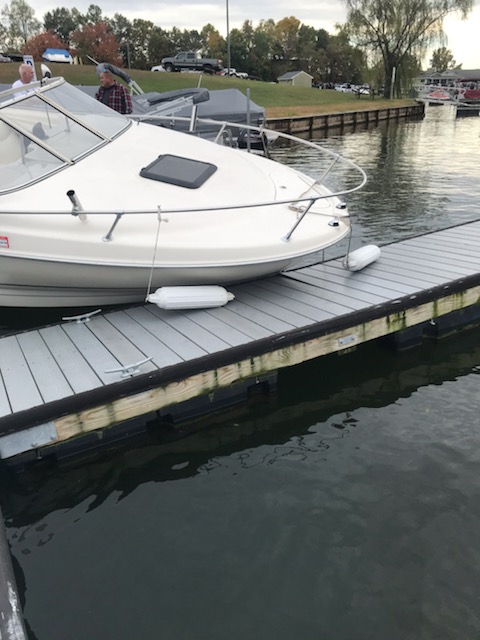 Early registration is encouraged.
Dive Services
Recover lost items from under water at your dock, or around the lake.
Pier and piling inspection and photo documentation for insurance companies.
Bottom scrubbing of your boat in the water.
Water hazard survey around your dock or moorings.
Removing tow or ski ropes from the rudder, propeller, or propeller shaft.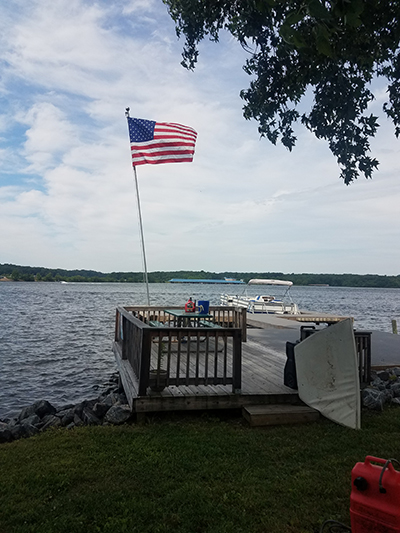 Salvage and Recovery
If your boat sinks or is sinking, we can come and recover it or pump it out in an emergency. We can handle any hazardous spillage from the vessel. We work with all marine insurance providers for salvage claims.
We use the most up to date methods and our equipment is inspected and serviced weekly to maintain the highest level of safety. We train with surrounding fire and rescue and law enforcement agencies so we can effectively operate as a cohesive, efficient, and integrated unit with all parties involved in lake operations.
L&G Marine Services has a secured storage facility to store your vessel if needed while your insurance company handles your salvage claim.
On Water Services
Jump start: We come out to you on the lake and provide a jump start if your battery is dead.
Fuel Delivery: Just call us and we can come out and deliver you 5 gallons of gas if you run out on the lake. We also offer ON LAND fuel delivery to fill up before the weekend.
Towing: If you break down or get a line tangled in the propeller or rudder we will come out and tow you to the marina, ramp, or your home dock.
Launching and trailering: L&G Marine will also schedule a Captain to assist you with launching and retrieval of your boat if you need assistance (only available Monday to Friday 10AM to 5 PM).
Call 540-659-5397 to schedule.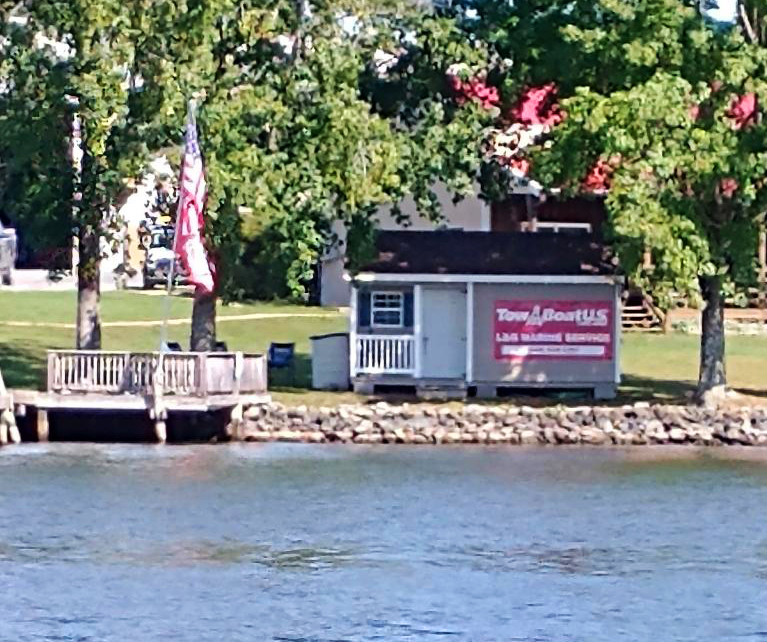 We also offer DOCK TO DOCK towing at the start and end of the season.
On Land Services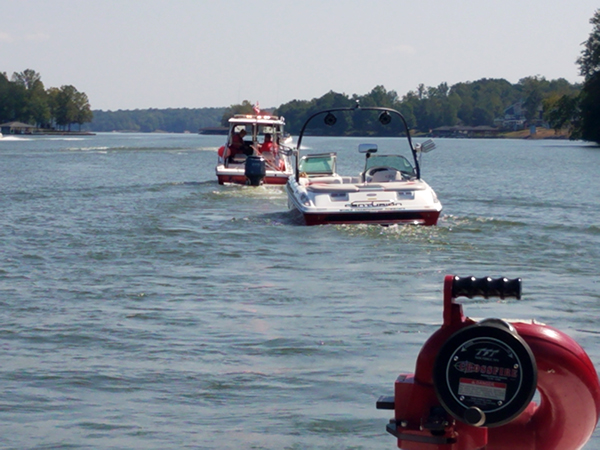 Trailer wiring: We offer on-site wiring repair and light replacement.
Road service: L&G will go out and replace tires and bearings so your trailer will make that trip to the ramp. We also repair brakes and do light welding on the road.
Fuel Delivery: If you are on either the private or public side of Lake Anna, we can schedule an appointment to deliver fuel by land to your dock or slip. We charge a delivery fee plus the cost of fuel at pump price. We provide "NON-ETHANOL" fuel to our customers.
Boat U.S. Membership information
As a boat U.S. member, you will receive these awesome membership services, and the following is the membership level we recommend to our FRESHWATER customers:
We can provide SALTWATER membership pricing upon request as well.
Boat U.S. member levels we recommend to all our customers:
**UNLIMITED FRESHWATER MEMBERSHIP (If you trailer or launch daily) cost $99.00 per year
+$15.00 trailer assistance.
Total $114.00 per year.
These Boat U.S. memberships covers you NATIONWIDE on any freshwater body of water.
(THIS DOES NOT COVER YOU IF YOU ARE AT YOUR SLIP OR BOAT HOUSE. SEE UNLIMITED GOLD IF YOU DOCK ON THE WATER.)
Unlimited breakdown towing to any marina on the lake for repair or haul out as well as your personal ramp free of charge.
Fuel delivery of 5 gallons of gas on the water to get you safely to the fuel dock or home dock There is a fuel charge (pump price) for the gas per gallon you are responsible for at time of service.
Battery jumpstart We will come out and provide a Jump Start for your vessel due to leaving the radio on all afternoon or the anchoring lights on too long without starting the vessel on a normal interval to recharge the system.
Soft Ungrounding service If your boat gets pushed up on the shore from waves, we will come give you a gentle pull out to deeper water so you can get back to dock. At least 1/3 of the boat or more needs to be in the water if it is any less this becomes a hard grounding and needs to be handled by your insurance company.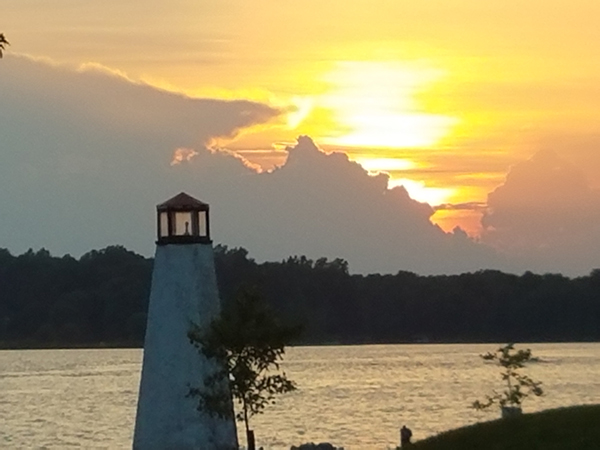 **UNLIMITED GOLD MEMBERSHIP
(Recommended if your boat is stored in a boat house or a marina slip)
$200.00 per year
You get all services provided by the UNLIMITED membership plus coverages to tow your boat from a boat house or marina slip to a ramp or repair facility on the water.